The 2017 series of Big Brother (which no one watched) has come to an end, which can only mean one thing; the summer installment of Celebrity Big Brother is just around the corner and we can't wait for the drama to unfold. Here's the full list of rumoured housemates;
Sarah Harding
Best known as one fifth of Girls Aloud, Sarah never fails to make headlines for all the wrong reasons. Since parting ways with her bandmates, Sarah's career has been a bit lackluster, hence why she's on CBB. She recently made headlines for an alleged feud with ex-bandmate Cheryl Cole, which was pretty much confirmed after Cheryl unfollowed Sarah on Instagram – petty AF but we can't wait for Sarah to spill the beans
Shaun Williamson (AKA Barry from Eastenders)
He's a bit of a witless wonder but we're sure he'll bring some comedy value to the house – more in a cringey pityful kinda way, but still, we're looking forward to seeing him in there. He'll probably be the subject of a lot of Big Brother's bullying – every series needs a guinea pig.
Jemma Lucy
Jemma's done the rounds on the reality TV circuit, best known for her shagging and scraps with her castmates on Ex On The Beach. CBB will probably be her most prestigious gig to date, which says a lot about Jemma. And it's another housemate that Cheryl Cole won't be too thrilled to see on her screen; it's alleged that Jemma was one of Ashley Cole's mistresses which ultimately led to his split from Cheryl.
Derek Acorah
Don't know much about this fella so had to do a bit of digging. Apparently he's a spiritual medium that's had a few dabblings in TV. Can't say I've seen him on the box before – I don't think Derren is too worried about his crown just yet. Derek claims that he once spoke to the ghost of Micheal Jackson, but then again, he is a scouser…how far can you throw him?
Amelia Lily
Feels like a distant memory when Amelia Lily was on our screens fighting to win a recording contract with Simon Cowell's label – and who can forget the time Kelly Rowland controversially brought her back half way through the competition – poor lass didn't stand a chance after that. Here's to hoping the odds are in her favour this time around. Best of luck, pet.
Paul Danan
Dangerous Danan. I didn't even know he was still a thing. God knows what this man has been doing since his stint on Celebrity Love Island. He's an absolute nightmare of a person, a real hot mess, but on the flip side he's vintage reality TV gold. And as we've got no idea when his last paycheck was, I'm sure he's very aware he needs to bring the drama if he wants those coins.
Jordan Davies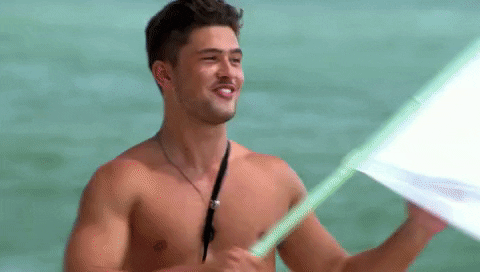 Another Ex On The Beach alumni, Jordan is most renowned for his string of tumultuous relationships, most notably with his ex who appeared on a previous series of CBB, Megan Mckenna. He'll be a bit of eye candy for the ladies and he'll no doubt develop some kind of ridiculous showmance with one of his female housemates.
Helen Lederer
Another one we don't know a great deal about, but she did make us chuckle with her occasional appearances on Ab Fab. If she's as entertaining as Patsy & Eddie in real life she'll go far. Maybe she's the underdog we're all going to become obsessed with?
Brandi Glanville
Brandi Glanville. She'll be a favourite to win for sure. She's the one we'll all love to hate. As an ex-real housewife of Beverley Hills, she's no stranger to what needs to be done when you're on the payroll of a realty show. She's angry, obnoxious, a really bad drunk and pretty effing hot too. Also the ex wife of Eddie Cibrian who she lost to Leann Rimes after they embarked on an affair – we're pretty sure Big Bro will find a way to push those buttons. Watch this space.
Chad Johnson
Never heard of him but he's absolutely divine to look at. Apparently he's a bit of a villain and once 'pooped his pants' on TV. He's gona be another one that everyone loves to hate and will no doubt spend a lot of time with no top on.
Trisha Pastas
WHO?
Sam Thompson
Not a stranger to having his private life scrutinized by the British public, Sam Thompson will go down a treat in this series. He's recently split with his Made In Chelsea co-star Tiffany Watson so no doubt his publicist will make sure he's at the center of this series' showmance – we're hedging our bets on him and Aemlia Lily.
Marissa Jade
OK so we feel like the booking team were scraping the barrel a bit here. The only reason anyone will know who she is will be if they watched the last series of Mobwives, which Marissa made fleeting appearances in and if we're being honest, she didn't really have a storyline. She does know how to throwdown though so once Big Bro really starts playing games she'll be one of the first to crack.
Sandi Bogle
Yes Sandi! The British public warmed to her pretty well as she appeared alongside her sidekick Sandra on Googlebox and we hope she continues to build on that in CBB. Sandy hasn't been on our screens for a while now and we were all pretty gutted when she suddenly disappeared off the sofa, so we're all looking forward to having her back on our screens. Under a very different lens this time.
We're not anything can top Kim Woodburn's antics last series but we really do hope this lot give it a good try. Tune into channel 5 tonight at 9pm to see who actually goes into the house.